Equestrian Breeches & Tights - Washing Guide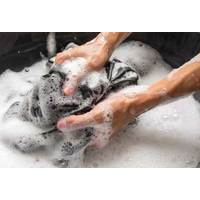 Our horse riding jodhpurs and equestrian tights are designed to work hard. A little care taken in looking after your garment will ensure you prevent some common mistakes that may shorten the life of your breeches or riding tights.
Jodphurs & Tights with silicone print grip need a little extra care:-
Coldwater washes only. Hot water will shorten the life of the silicone seat and damage the spandex fibres in the fabric causing premature pilling.

Be careful with Bleach. See our notes on yellowing below on white breeches or tights.

Turn garments Inside out before washing. This will prevent abrasion on the silicone and protect any fittings used on your breeches or tights. It is also a great way to reduce lint etc sticking to the fabric.

Wash light colours separately. Modern eco-friendly fabrics are susceptible to absorbing colour easily from other garments that may bleed colour in a wash.

Do not tumble dry and dry inside-out, out of direct sunlight to reduce fading

Front end loaders are much kinder to clothing. Be wary of top loaders when washing your breeches or tights on their own are with only a few other garments. We all know how clothes get snared around the agitator and this can damage the silicone from the excessive stretch. If you must wash in a top loader consider putting your garments in a delicates bag.

We suggest you avoid soaking your jodhpurs or tights, this can cause some metal fittings (like buttons and zips on breeches) to start to rust and possibly stain your garment. The likes of Napisan or Bleach will damage the silicone seats. Instead, spot wash by hand soiled areas before the main wash.

What causes yellowing of white or light breeches & tights?

Chlorine bleach is great for cleaning and disinfecting but it can cause yellowing if overused or if used on white synthetic fibres like nylon, microfibers, polyester, spandex, etc. The bleach weakens the fibres and returns the synthetic polymers back to their original colour, yellow.

Even white fabrics made from natural fibres like cotton and Tencel can turn yellow if they are exposed to too much chlorine bleach. Overuse bleach can also cause white clothes to yellow when hung in the sun to dry because the sun adds another layer of bleaching due to ultra-violet rays.

Dirt deposits or water supplies containing metals such as iron or manganese that react chemically with the fabric causing a yellowish-brown stain.

And, if you are using too much detergent or fabric softener and not rinsing well, the high heat of the clothes dryer can "bake" the residue into the fibres and leave them grey or yellow.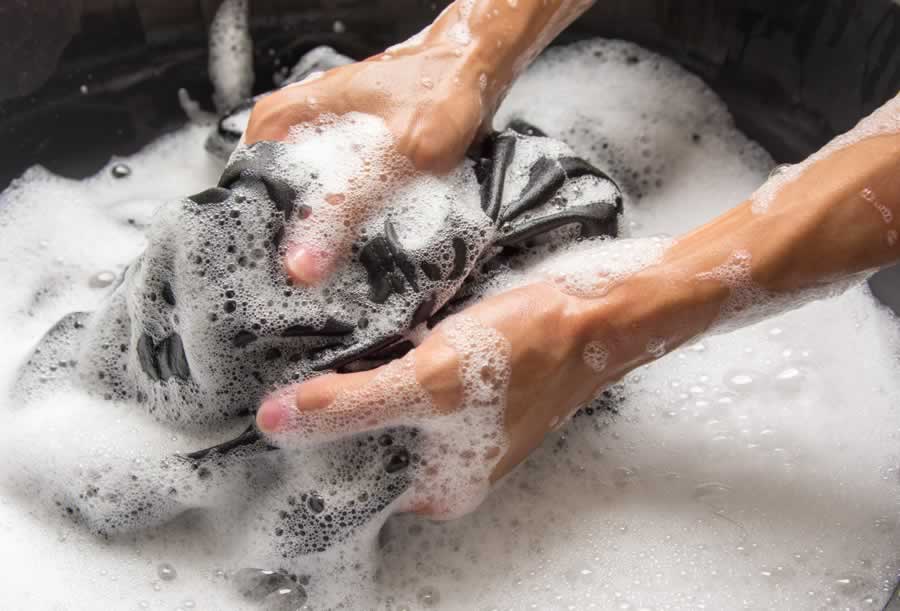 ---
Leave a comment
Related Equestrian Guides