Dress for Success - Dressage Dress Code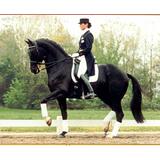 Want to look your best at your next Dressage Event but not sure what the rules are? Understanding exactly what is and isn't permitted in regard to dress standards for dressage riders can be very helpful when putting your competition wardrobe together.
Surprisingly, regulations are not as strict as you may first have first thought when it comes to shirts and tops, allowing you to let your personality to show thru via a range of stylish colours and options.
Below we cover some of the most common dress standards that apply, taken from Section 5 of the Australian National Dressage Rules policy. (we have pulled out the sections that apply to clothing).
For the latest and most in-depth explanation, visit the Equestrian Australia website and search for their "National Dressage Rules" pdf document.
SECTION 5 - DRESS, SADDLERY AND EQUIPMENT
5.1.1 Preliminary to Advanced levels Riders competing in Preliminary to Advanced levels are required to wear:
a) white, off-white, light canary or beige jodhpurs or breeches
b) a short coat (refer to rule 5.8 for permitted colours)
c) riding boots may be long or short, black or brown may also be the same colour as the coat. (hunting tops permitted in black or brown or as same colour as the boots)
d) all riders of horses and ponies must wear an approved safety helmet in a dark colour
e) gloves (white preferred, maybe black or a dark colour to match the coat)
5.1.2 Prix St Georges to Grand Prix levels Riders competing at Prix St Georges to Grand Prix are required to wear:
a) white or off-white breeches
b) a jacket or tailcoat.
c) long boots in black or same colour as coat
d) riders 26 years and over, an approved safety helmet or optional top hat in a dark colour only (riders age is from the beginning of the calendar year they turn 26)
e) riders 25 years and under an approved safety helmet in dark colour only
f) a stock or tie in white, off-white, pale colour, same colour as coat or a shade of the coat colour, colour trim is permitted
g) gloves, white or off white preferred may be same colour as coat

5.2 Headgear and helmets In relation to helmets and other headwear:
a) any person mounted on a horse must wear an approved safety helmet with the retaining harness secured and fastened. Failure to have the harness fastened will entail elimination.
b) as an option, riders 26 years and over, riding Prix St Georges and above may wear a top hat (riders' age is from the beginning of the calendar year they turn 26)
5.7 Shirts and neckwear. In regards to wearing of shirts and stocks/ties:
a) the shirt should be tucked in. Collar and parts visible when wearing a jacket should be white or cream or a pale colour. Colours and patterns on the body and sleeves of the shirt are permitted
b) the collar must be either a ratcatcher or business-style collar – if the latter then a tie must be worn
c) the shirt may be long-sleeved, short-sleeved, capped sleeve or sleeveless
d) a waistcoat may be worn
e) stocks should be white, off white or same colour as coat, or pale colour, piping trim is permitted
5.8 Jackets and coats In regards to the colour and style of jackets and coats for competition:
a) from Preliminary to Advanced levels (informal), a jacket or coat must be short, maybe double-breasted. Cutaway coats/mini tails are permitted providing they are cut straight across the back
b) tweed short coats are acceptable
c) for Advanced and all FEI levels, a tailcoat is optional. Jackets are permitted
d) the colour of the jacket or coat should be a dark colour having a brightness value of less than 32% on the international HSV colour scale.
e) bright colours such as red, orange, pink, yellow, lime green, purple and wide contrast stripes and multi-coloured jackets and coats are not permitted
f) accents such as piping and matching colour sections on collars and/or pocket flaps of a different colour to the coat are permitted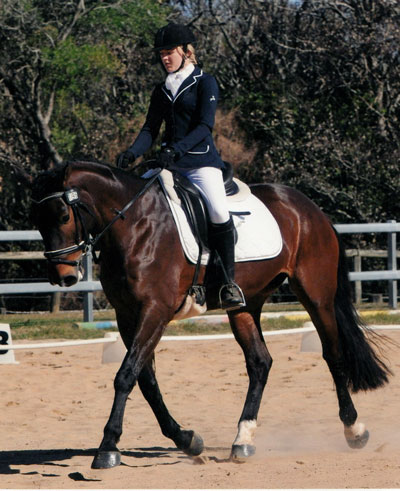 ---
Leave a comment
Related Equestrian Guides