Delzani Equestrian Sponsorship


Does Delzani provide Event Sponsorship?
Yes. We understand the costs and effort that is required to run a good equestrian event and like to show our appreciation in return to our loyal customers. Delzani is a National company and as such we receive many enquiries for event sponsorship on a daily basis across many disciplines nationwide.

With so many requests we would love to help out with every event, but unfortunately this is just not possible. However, we do have a sponsorship calendar quota for each quarter and we attempt to sponsor different disciplines in different areas on a regular basis. Understandably - you do need to already be one of our customers to ask for event sponsorship.
In most cases we will provide some of our most popular products for prizes. We don't provide cash donations. We only sponsor Equestrian events and generally don't sponsor raffles or fund raisers. Refer to notes below for furher details of how to request Sponsorship and what is expected in return.
Do you sponsor upcoming riders?
No, sorry. Rider sponsorship is a complex arrangement to manage and quantify. We are currently working on a frame work to introduce a program to encourage young and upcoming riders in the future, but are not taking new applications at this time.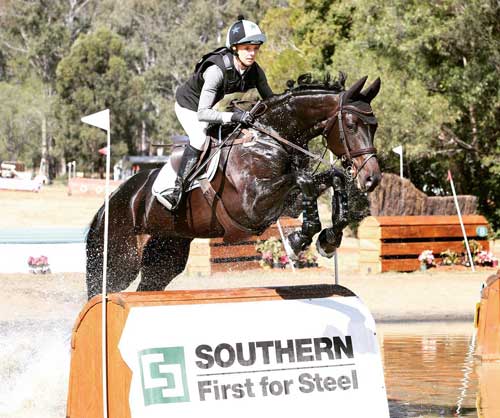 (Photo by Blue Ribbon Photography.)
Can I have prizes for social media giveaways and competitions?
No. Sorry our budget doesnt extend this far. As noted above, with all our other avenues that we offer for sponsorship, we dont currently include this in our promotion strategy.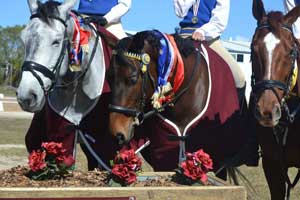 Can I be a Brand Ambassador?
Potentially Yes, from time to time we like to ask the assistance of some of our most loyal customers to give us feedback on our products, road test new designs or do some promotional work on social media.

We receive daily requests and accordingly we have set a minimum set of requirements that you need to meet before contacting us, as follow:-
Have purchased our products on more than 3 occasions;
Be an active rider and competing regularly each month;
Have a strong and active social media profile with more than 5,000 followers;
Be prepared to do video reviews for social media.
If this sounds like you, drop us an email and let us know what you can offer as an ambassador, with links to your social media profilesand any video content you have created on social media.
What do I need to do to request Sponsorship for upcoming Event?
To be considered for sponsorship please provide us all of the following event details via the email address below:
Your event date, event discipline and anticipated number of participants.
Your event date, event discipline and anticipated number of participants.
We will require minimum of 8 weeks notice in order for us to consider your event for sponsorship. We get many requests for sponsorship and we internally allocate a set budget each quarter to sponsoring events.
Your group or clubs name and registered association details.
Your organisations website URL, Facebook page and direct contact details (prizes will be sent to your registered address for your association)
Please also provide an order number or e-mail address you used for a recent purchase from Delzani, to verify you are a Delzani customer!
What does our club or association need to do in return for Delzani Sponsorship?
Display our donated goods on the day.
Put a link to our website to your website (www.delzani.com.au)
Include a Delzani logo + URL in your event program/draw used on the day. (We can provide you with a few different logo sizes/options (we do ask for a copy of your event program with our logos before we dispatch the prizes.)
Acknowledge our sponsorship on your social media pages and share to our socila media pages.
After the event, please post some pictures from your event on both your clubs Facebook page as well as on the Delzani Facebook page and let us know how successful it was.

Any donated goods will be sent to your registered Pony Club address and not a personal address. Interested in contacting us about event sponsorship? Easy - contact us now.