Ladies Horse Riding Breeches & Jodhpurs with Suede Seats
The 'original grip' seat in women's horse riding breeches, is making a welcome come back into the equestrian market. Modern ALOS suede seats are loved by many horse riders because they offer good breathability and great grip and are super comfy!
Womens Suede Seat Jodhpurs
The Delzani breeches have a micro suede full seat, making them perfect for riders who prefer a more traditional competition feel and grip.
Made from a breathable, four-way stretch ALOS suede, these horse riding breeches offer the premium comfort and freedom of movement of modern breeches, but without silicone grips.
You will find them super comfortable both in and out of the saddle and extremely hard wearing.
Related Equestrian Guides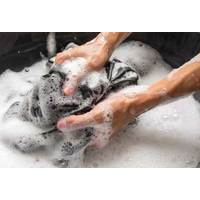 Equestrian Breeches & Tights - Washing Guide
Our horse riding jodhpurs and equestrian tights are designed to work hard.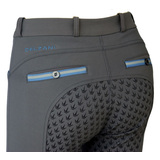 A riders guide to seat grip used on breeches.
Its interesting to learn how silicone is applied to breeches. Silicone is applied much like screen printing and there can be anywhere from 3 to 10 layers - building up the silicone. The number of layers affects the long term quality.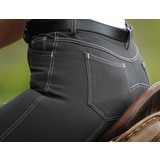 A guide to Delzani breech & tights fabrics
At Delzani - we pride ourselves on the careful in house selection and development of our premium fabric blends. Each fabric has been researched and custom made to meet our requirements and the needs of Australian equestrian riders.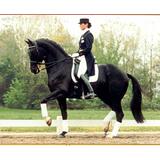 Dress for Success - Dressage Dress Code
Want to look your best at your next Dressage Event but not sure on what the rules are? Understanding exactly what is and isn't permitted in regard to dress standards for dressage riders can be very helpful when putting your competition wardrobe together.